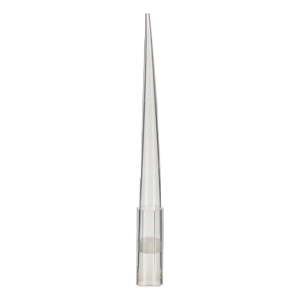 The Goharan pipette tips filter is a porous filter that prevents contamination, impurities, and mixing one sample with another when placed inside a sample holder. The filter's porous structure and regular holes allow the liquid sample to pass through while separating impurities and contamination, resulting in a more reliable and accurate analysis.
Since analyses and tests are usually time-consuming and costly, obtaining reliable, accurate, and trustworthy results has always concerned laboratory technicians. Therefore, many laboratory protocols and procedures have recommended filter-equipped pipette tips.
The Goharan pipette tips filter is made of pure polyethylene with a porous and regular structure and uniform holes. It saves time and money and guarantees the purification of the sample and accurate and reliable results from the analysis. Additionally, the filter is designed to be dimensionally accurate and with the least possible variation to the customer's specifications. It is also designed to be installed in a way that prevents it from being displaced due to impacts or fluid pressure.
In summary, the purity of the materials, porous and regular structure, uniform hole size, custom design (1-50 microns), shape suitable for the internal space of the pipette tips (usually conical), and dimensional accuracy are the main features of the Goharan pipette tips filter.
It is worth mentioning that in addition to the mentioned features, each order is delivered to the esteemed customers at the lowest possible price, in the shortest possible time, and with appropriate packaging that meets the standards of sterilization.